Dear Reader, I hope your days are going well! I've put together a rather short list of 10 newly released books I'm excited to read in the coming months. Thanks to all of your support, publishers have reached out to me, and me to them and I have acquired early copies for these books. One book on this list is a December book club pick for The Unfolded Pages book club and I'm thrilled to be reading it along with the other members. If you're interested in joining the readalongs, feel free to click this link!
Thanks so much for reading! Enjoy!
I for one am very excited to read this one and was lucky enough to be sent an ARC by the publisher which I haven't had the chance to look into yet! Admittedly, this is a chunky but it's said to be amazing so I'll be getting to it soon!
Title: Cloud Cuckoo Land
Author: Anthony Doerr
Pages: 640
Buy Link: Amazon

Synopsis: Thirteen-year-old Anna, an orphan, lives inside the formidable walls of Constantinople in a house of women who make their living embroidering the robes of priests. Restless, insatiably curious, Anna learns to read, and in this ancient city, famous for its libraries, she finds a book, the story of Aethon, who longs to be turned into a bird so that he can fly to a utopian paradise in the sky. This she reads to her ailing sister as the walls of the only place she has known are bombarded in the great siege of Constantinople. Outside the walls is Omeir, a village boy, miles from home, conscripted with his beloved oxen into the invading army. His path and Anna's will cross.
Five hundred years later, in a library in Idaho, octogenarian Zeno, who learned Greek as a prisoner of war, rehearses five children in a play adaptation of Aethon's story, preserved against all odds through centuries. Tucked among the library shelves is a bomb, planted by a troubled, idealistic teenager, Seymour. This is another siege. And in a not-so-distant future, on the interstellar ship Argos, Konstance is alone in a vault, copying on scraps of sacking the story of Aethon, told to her by her father. She has never set foot on our planet.
About the Author
Anthony Doerr is the author of five books, The Shell Collector , About Grace , Memory Wall , Four Seasons in Rome and All the Light We Cannot See . His new novel, Cloud Cuckoo Land , will be published in September, 2021. Doerr's fiction has won five O. Henry Prizes and won a number of prizes including the Pulitzer Prize and the Carnegie Medal. Become a fan on Facebook and stay up-to-date on his latest publications.
Would you look at that cover?! This is my current read and it's a wonderful one so far.
Title: For All Time
Author: Shanna Miles
Pages: 368
Buy Link: Amazon
Synopsis: Tamar is a musician, a warrior, a survivor. Fayard? He's a pioneer, a hustler, a hopeless romantic.

Together, Tamar and Fayard have lived a thousand lives, seen the world build itself up from nothing only to tear itself down again in civil war. They've even watched humanity take to the stars. But in each life one thing remains the same: their love and their fight to be together. One love story after another. Their only concern is they never get to see how their story ends. Until now.

When they finally discover what it will take to break the cycle, will they be able to make the sacrifice?
About the Author
Shanna Miles is an author, reviewer and librarian who lives in Georgia with her two daughters, and educator husband and advocates tirelessly for appropriate representation for marginalized people in children's fiction. Her passion is Paranormal Romance, but she also has a deep affinity for diverse Science Fiction like that of Octavia Butler and Sherri L. Smith. "Willow Born" is Shanna Miles' latest work.
*incoherent shrieks* I read Skyhunter two weeks ago (because of all the hype surrounding it) and haven't stopped thinking about the ending sine. Many thanks to Macmillan for gifting me a copy!
Title: Steelstriker (Skyhunter #2)
Author: Marie Lu
Pages: 384
Buy Link: Amazon

Synopsis: As a Striker, Talin was taught loyalty is life. Loyalty to the Shield who watches your back, to the Strikers who risk their lives on the battlefield, and most of all, to Mara, which was once the last nation free from the Karensa Federation's tyranny.
But Mara has fallen. And its destruction has unleashed Talin's worst nightmare.
With her friends scattered by combat and her mother held captive by the Premier, Talin is forced to betray her fellow Strikers and her adopted homeland. She has no choice but to become the Federation's most deadly war machine as their newest Skyhunter.
Red is no stranger to the cruelty of the Federation or the torture within its Skyhunter labs, but he knows this isn't the end for Mara – or Talin. The link between them may be weak, but it could be Talin and Red's only hope to salvage their past and safeguard their future.
While the fate of a broken world hangs in the balance, Talin and Red must reunite the Strikers and find their way back to each other in this smoldering sequel to Marie Lu's Skyhunter.
About the Author
Marie Lu is the #1 New York Times bestselling author of the Legend trilogy and The Young Elites trilogy. She graduated from the University of Southern California and jumped into the video game industry, working for Disney Interactive Studios as a Flash artist. Now a full-time writer, she spends her spare time reading, drawing, playing Assassin's Creed, and getting stuck in traffic. She lives in Los Angeles, California (see above: traffic), with one husband, one Chihuahua mix, and two Pembroke Welsh corgis.


Title: The Last Graduate
Author: Naomi Novik
Pages: 640
Buy Link: Amazon
Synopsis: A budding dark sorceress determined not to use her formidable powers uncovers yet more secrets about the workings of her world in the stunning sequel to A Deadly Education, the start of Naomi Novik's groundbreaking crossover series.
At the Scholomance, El, Orion, and the other students are faced with their final year–and the looming specter of graduation, a deadly ritual that leaves few students alive in its wake. El is determined that her chosen group will survive, but it is a prospect that is looking harder by the day as the savagery of the school ramps up. Until El realizes that sometimes winning the game means throwing out all the rules . . .
About the Author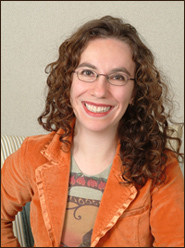 An avid reader of fantasy literature since age six, when she first made her way through The Lord of the Rings, Naomi Novik is also a history buff with a particular interest in the Napoleonic era and a fondness for the work of Patrick O'Brian and Jane Austen. She studied English literature at Brown University, and did graduate work in computer science at Columbia University before leaving to participate in the design and development of the computer game Neverwinter Nights: Shadow of Undrentide. Over the course of a brief winter sojourn spent working on the game in Edmonton, Canada (accompanied by a truly alarming coat that now lives brooding in the depths of her closet), she realized she preferred writing to programming, and on returning to New York, decided to try her hand at novels.
The Matzah Ball has been on my TBR for at least a year now and I'm so glad it's finally out and in stores! This is also the Unfolded Pages book club pick for the month of December!
Title: The Matzah Ball
Author: Jean Meltzer
Pages: 416
Buy Link: Amazon
Synopsis:
Oy! to the world
Rachel Rubenstein-Goldblatt is a nice Jewish girl with a shameful secret: she loves Christmas. For a decade she's hidden her career as a Christmas romance novelist from her family. Her talent has made her a bestseller even as her chronic illness has always kept the kind of love she writes about out of reach.
But when her diversity-conscious publisher insists she write a Hanukkah romance, her well of inspiration suddenly runs dry. Hanukkah's not magical. It's not merry. It's not Christmas. Desperate not to lose her contract, Rachel's determined to find her muse at the Matzah Ball, a Jewish music celebration on the last night of Hanukkah, even if it means working with her summer camp archenemy—Jacob Greenberg.
Though Rachel and Jacob haven't seen each other since they were kids, their grudge still glows brighter than a menorah. But as they spend more time together, Rachel finds herself drawn to Hanukkah—and Jacob—in a way she never expected. Maybe this holiday of lights will be the spark she needed to set her heart ablaze.
About the Author
Jean Meltzer studied dramatic writing at NYU Tisch and has earned numerous awards for her work in television, including a daytime Emmy. She spent five years in rabbinical school before her chronic illness forced her to withdraw, and her father told her she should write a book―just not a Jewish one because no one reads those. The Matzah Ball is her first novel.
6) Lakesedge (World at the Lake's Edge #1) by Lyndall Clipstone

Title: Lakesedge
Author: Lyndall Clipstone
Pages: 384
Buy Link: Amazon
Synopsis:
There are monsters in the world.
When Violeta Graceling arrives at haunted Lakesedge estate, she expects to find a monster. She knows the terrifying rumors about Rowan Sylvanan, who drowned his entire family when he was a boy. But neither the estate nor the monster are what they seem.
There are monsters in the woods.
As Leta falls for Rowan, she discovers he is bound to the Lord Under, the sinister death god lurking in the black waters of the lake. A creature to whom Leta is inexplicably drawn…
There's a monster in the shadows, and now it knows my name.
Now, to save Rowan—and herself—Leta must confront the darkness in her past, including unraveling the mystery of her connection to the Lord Under.
About the Author
Lyndall Clipstone writes YA Gothic about monsters and the girls who like to kiss them. A former youth librarian, she has a Bachelors in Creative Writing and a Graduate Diploma in Library and Information Management. She is represented by Jill Grinberg at Jill Grinberg Literary Management.
7) Beasts of Prey by Ayana Gray
Title: Beasts of Prey
Author: Ayana Gray
Pages: 496
Buy Link: Amazon
Synopsis: Magic doesn't exist in the broken city of Lkossa anymore, especially for girls like sixteen-year-old Koffi. Indentured to the notorious Night Zoo, she cares for its fearsome and magical creatures to pay off her family's debts and secure their eventual freedom. But the night her loved ones' own safety is threatened by the Zoo's cruel master, Koffi unleashes a power she doesn't fully understand–and the consequences are dire.

As the second son of a decorated hero, Ekon is all but destined to become a Son of the Six–an elite warrior–and uphold a family legacy. But on the night of his final rite of passage, a fire upends his plans. In its midst, Ekon not only encounters the Shetani–a vicious monster that has plagued the city and his nightmares for nearly a century–but a curious girl who seems to have the power to ward off the beast. Koffi's power ultimately saves Ekon's life, but his choice to let her flee dooms his hopes of becoming a warrior.

Desperate to redeem himself, Ekon vows to hunt the Shetani down and end its reign of terror, but he can't do it alone. Meanwhile, Koffi believes finding the Shetani and selling it for a profit could be the key to solving her own problems. Koffi and Ekon–each keeping their true motives secret from the other–form a tentative alliance and enter into the unknowns of the Greater Jungle, a world steeped in wild magic and untold dangers. The hunt begins. But it quickly becomes unclear whether they are the hunters or the hunted.

In this much-anticipated series opener, fate binds two Black teenagers together as they strike a dangerous alliance to hunt down the ancient creature menacing their home–and discover much more than they bargained for.
About the Author
Ayana Gray is the author of BEASTS OF PREY (Putnam Books for Young Readers, Fall 2021) and a lover of all things monsters and magic. Originally from Atlanta, she now lives in sunny Florida where she writes fantastical stories, follows Formula 1 racing, and worries over her adopted baby rhino, Apollo.
8) Dark Rise by C. S. Pacat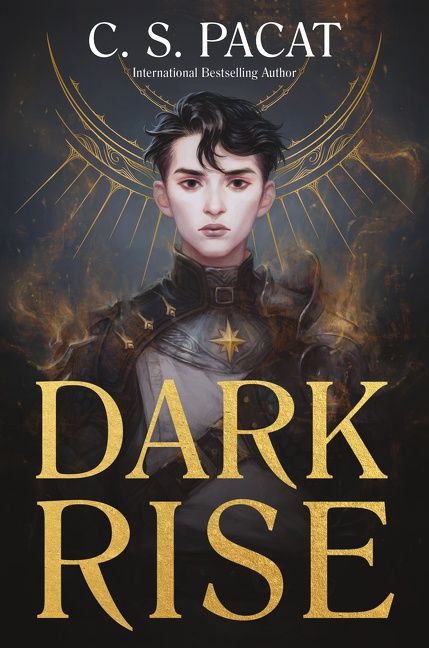 Title: Dark Rise (Dark Rise #1)
Author: C. S. Pacat
Pages: 464
Buy Link: Amazon
Synopsis:
The ancient world of magic is no more. Its heroes are dead, its halls are ruins, and its great battles between Light and Dark are forgotten. Only the Stewards remember, and they keep their centuries-long vigil, sworn to protect humanity if the Dark King ever returns.
Sixteen-year-old dock boy Will is on the run, pursued by the men who killed his mother. When an old servant tells him of his destiny to fight beside the Stewards, Will is ushered into a world of magic, where he must train to play a vital role in the oncoming battle against the Dark.
As London is threatened by the Dark King's return, the reborn heroes and villains of a long-forgotten war begin to draw battle lines. But as the young descendants of Light and Dark step into their destined roles, old allegiances, old enmities and old flames are awakened. Will must stand with the last heroes of the Light to prevent the fate that destroyed their world from returning to destroy his own.
About the Author
C.S. Pacat is the USA-Today best-selling author of Dark Rise, the Captive Prince trilogy, and the GLAAD-nominated graphic novels Fence.
Born in Australia and educated at the University of Melbourne, C.S. Pacat has lived in a number of cities, including Tokyo and Perugia, and currently resides and writes in Melbourne.
9) You'd Be Home Now by Kathleen Glasgow
Title: Cloud Cuckoo Land
Author: Anthony Doerr
Pages: 640
Buy Link:Amazon
Synopsis: For all of Emory's life she's been told who she is. In town she's the rich one–the great-great-granddaughter of the mill's founder. At school she's hot Maddie Ward's younger sister. And at home, she's the good one, her stoner older brother Joey's babysitter. Everything was turned on its head, though, when she and Joey were in the car accident that killed Candy MontClaire. The car accident that revealed just how bad Joey's drug habit was. Four months later, Emmy's junior year is starting, Joey is home from rehab, and the entire town of Mill Haven is still reeling from the accident. Everyone's telling Emmy who she is, but so much has changed, how can she be the same person? Or was she ever that person at all? Mill Haven wants everyone to live one story, but Emmy's beginning to see that people are more than they appear. Her brother, who might not be cured, the popular guy who lives next door, and most of all, many ghostie addicts who haunt the edges of the town. People spend so much time telling her who she is–it might be time to decide for herself. A journey of one sister, one brother, one family, to finally recognize and love each other for who they are, not who they are supposed to be, You'd Be Home Now is Kathleen Glasgow's glorious and heartbreaking story about the opioid crisis, and how it touches all of us.
About the Author
Kathleen Glasgow is the author of the New York Times bestselling novel Girl in Pieces, as well as How to Make Friends with the Dark and You'd Be Home Now. She lives and writes in Tucson, Arizona. To learn more about Kathleen and her writing, visit her website, kathleenglasgowbooks.com, or follow @kathglasgow on Twitter and @misskathleenglasgow on Instagram.
Title: Once Upon A Broken Heart
Author: Stephanie Garber
Pages: 416
Buy Link: Amazon
Synopsis: Once Upon a Broken Heart marks the launch of a new series about love, curses, and the lengths that people will go to for happily ever after from Stephanie Garber, the #1 New York Times bestselling author of Caraval.


Evangeline Fox was raised in her beloved father's curiosity shop, where she grew up on legends about immortals, like the tragic Prince of Hearts. She knows his powers are mythic, his kiss is worth dying for, and that bargains with him rarely end well.
But when Evangeline learns that the love of her life is about to marry another, she becomes desperate enough to offer the Prince of Hearts whatever he wants in exchange for his help to stop the wedding. The prince only asks for three kisses. But after Evangeline's first promised kiss, she learns that the Prince of Hearts wants far more from her than she's pledged. And he has plans for Evangeline that will either end in the greatest happily ever after, or the most exquisite tragedy…
About the Author
Stephanie Garber is the #1 New York Times and Sunday Times bestselling author of THE CARAVAL SERIES, which has been translated in over 25 languages. Her newest book, ONCE UPON A BROKEN HEART, releases September 28, 2021.
When she's not writing, she's usually reading or watching television shows with vampires. Now that her dream of becoming a published author has come true, her new dream is to visit Club 33 at Disneyland.
If your dream is to write books, Stephanie has a list of writing resources HERE. She also has a list of past interviews for anyone who's trying to do a school assignment, or just curious about her writing: FIRST DRAFT PODCAST, 88 CUPS OF TEA, INTERVIEW WITH A CLOCKWORK READER, BOOKS INC. INTERVIEW, LIBRO.FM INTERVIEW.
For film or foreign rights inquires, please contact her agent JENNY BENT.
For interview requests, or appearance requests, or if you'd like Stephanie to be a guest on your blog, please contact CAT KENNEY at Flatiron Books.
To order any of the books in the Caraval series, follow this LINK for available sites. To preorder Once Upon A Broken Heart, follow THIS LINK.
Thank you once again, for reading! That's all from me for today, I hope you enjoyed!