Hey hey bookish fam! I see you've survived February so far, congrats! How are you this morning? Have you breakfast yet? You should go have breakfast. Have you gotten anything done this weekend? Maybe even some baking because you're bored in quarantine? Or you discovered a talent you didn't know you had? No? Well, that's perfectly fine!
Every weekend on Sunday when I get up around 11, my dad asks if I'm gonna use my entire weekend to sleep and to be honest I wish I could. I've gotten a bit of homework done this weekend and thanks to Ayah already being awake and functioning at 5am, making a schedule on my calendar so I can have breaks in-between posts and know exactly when to do what because life was extra hectic before. I can't thank her enough for helping out because even though she's my 'official editor/manager' I still feel bad asking her to do stuff. But I'm happy when she sorts thing's out for me.
Apart from sleeping for most of the weekend, I also received some bookmail and took a break from social media and I'm so happy I did. I really needed it. I received quite a few book in the mail this past week and this is sort of a sneak peek at what reviews will be coming next! I'm almost done reading Harry Potter #6 which, I know, I've been on since January but I've been in this weird slum lately and my schedule isn't giving me lots of time to sit and read so I might get the audiobook from my library and listen to the rest. What have you just finished reading? Do you recommend it?
Bookmail:
I have been waiting for this book for MONTHS! It was originally purchased last October when I won it in a giveaway but wasn't shipped until November. Barnes and Noble doesn't allow shipment tracking so I had no idea if it was still coming or it go lost, but I kept my hopes up and it arrived this morning! I present to you….A signed First Edition of Wings of Ebony by J. Elle!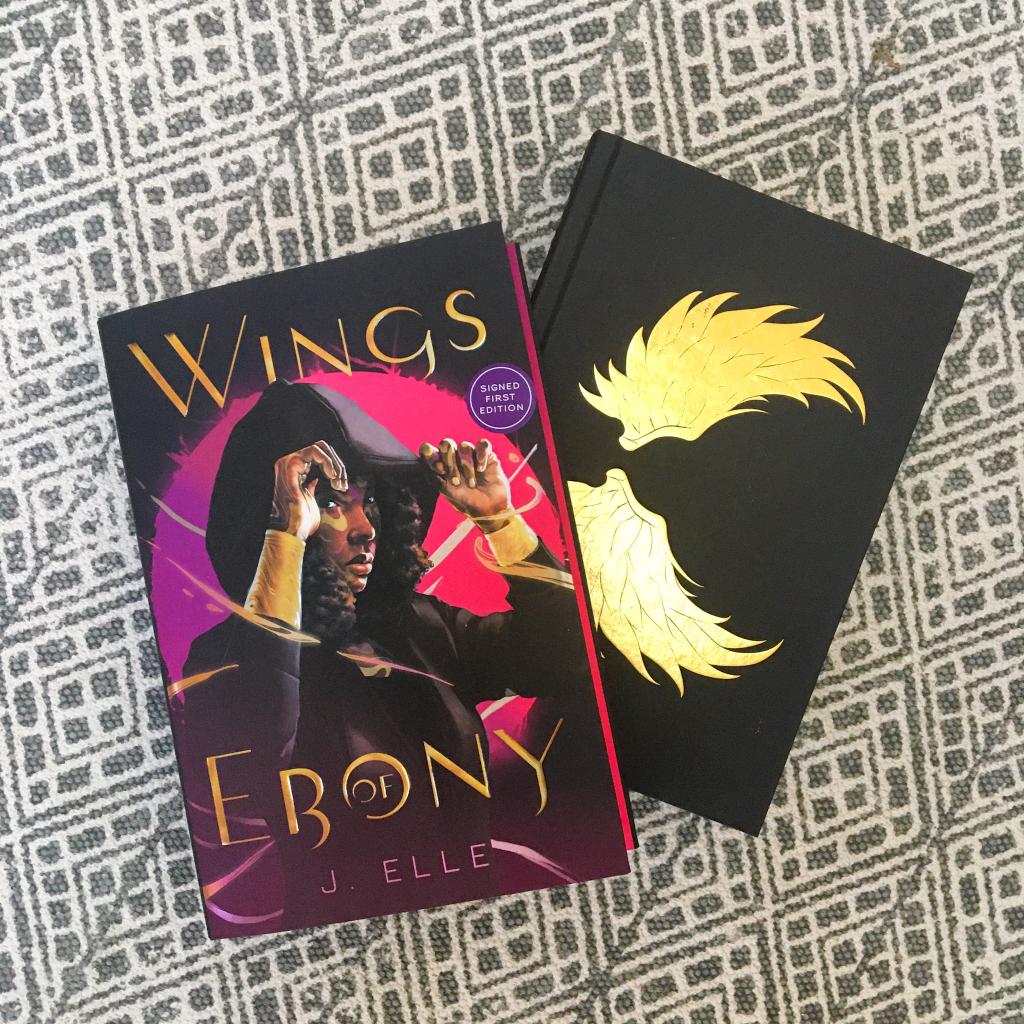 I also received a copy of She Named Me Wolf by Tenkara Smart, from the author herself in exchange for an honest review and that will be coming in less than 4 weeks along with an Instagram post which was requested by the author. I'm excited to read this one because the topic isn't exactly unheard-of but it isn't discussed in many of the books I've been hearing about lately. Below I've included the cover and synopsis. Let me know if you've read any of these and what you thought if you did!
She Named Me Wolf: A story of survival, friendship & the power of imagination
by Tenkara Smart
Wolf is an outsider who lives in constant fear of his unpredictable, alcoholic father, using his imagination and wisdom to escape the pain until he must make a choice. Either stay in this life or move on, and only his best friend, who happens to be a ghost, can help him make the right decision.
She Named Me Wolf is book one in the series The Many Lives of Wolf and is the first glimpse into one soul's travels through many lifetimes, seeking out the light in the darkness.

Both these covers are STUNNING and I can't wait to dive in! Let me know what you think of these covers and what you're reading this week! Thankyou for reading! Keep an eye out for reviews of these two and more in the coming weeks! Bye for now!